Description
A never before (or maybe never after) chance to possess the most exclusive commerical area at the most premium location of Hulhumalé.

PRICE RANGE 2.53M to 11.47M
There are total 18 Unitis.
For Flexibility there are 3 Payment Plan
Installment Plan 1 = 9 Months
Installment Plan 2 = 6 Months ( Acclerated Payment Discount 5%)
Down Payment Plan ( Acclerated Payment Discount 10%)
These exclusive commerical spaces can mean a dream come true and the possibilities are endless some of which may be High-Street, Retail Clinics,Department Stores, Offices or Restaurants.
Central park is a major hub of social and cultural activities, hence One Central Park – Commerical enjoys maximum visibility in the city of Hulhumalé which nobody can miss.
Exclusivity comes for a reason, the reason is – carefully planned amenities and services which make these commercial spaces much more efficient and also aesthetically superior.
AMENITIES AND SERVICES
Grand Entrance Lobby
Separate Elevator
Well Defined Signage Spaces
Wide Corridors
Clearly Demarcated and Separated from Residential
Water Connection and Drainage for Each Unit
Space Planning for Outdoor AC Units
Ramp Access
Exclusive Restrooms for Ladies, Gents and the Specially Abled
Property Id : 17188
Floor: NotStated
Available from: 2022-12-01
Furnished: Not Stated
Lift: Yes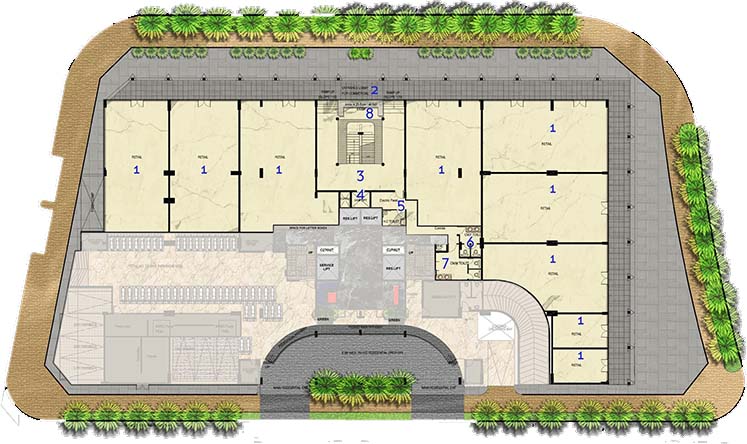 GROUND FLOOR PLAN 1. Commerical Space 2. Grand Entrance & Corridor 3. Staircase and Elevator Lobby 4. Elevator to 1st Floor 5. Meter and Panel Room 6. Ladies Toilets 7. Gents Toilets 8. Kiosk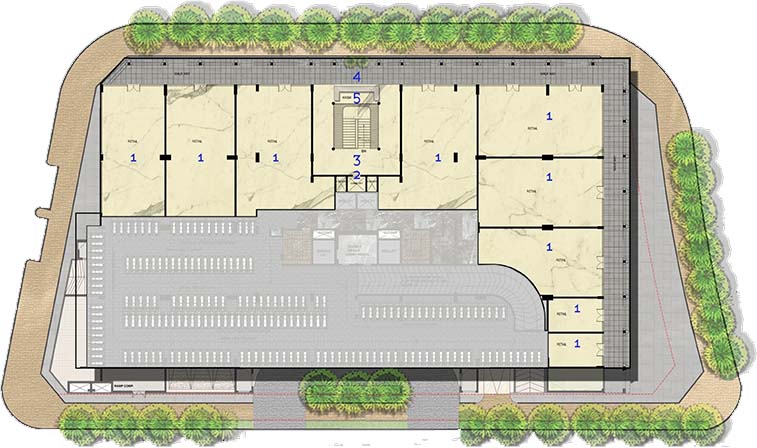 FIRST FLOOR PLAN 1. Commercial Space 2. Elevator to GF 3. Staircase and Elevator Lobby 4. Corridor 5. Kiosk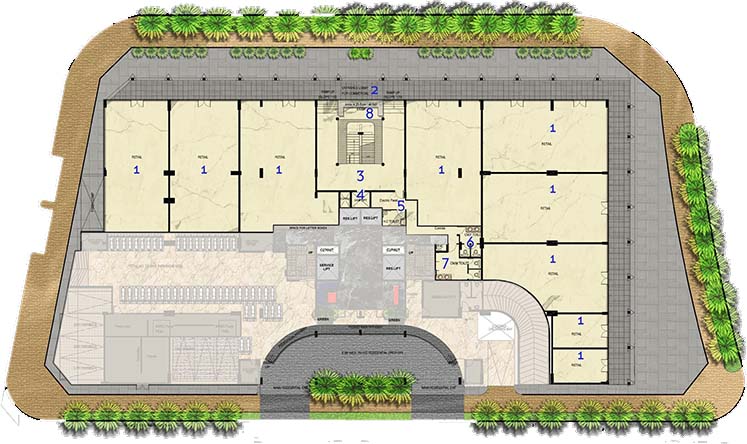 Ground Floor
GROUND FLOOR PLAN 1. Commerical Space 2. Grand Entrance & Corridor 3. Staircase and Elevator Lobby 4. Elevator to 1st Floor 5. Meter and Panel Room 6. Ladies Toilets 7. Gents Toilets 8. Kiosk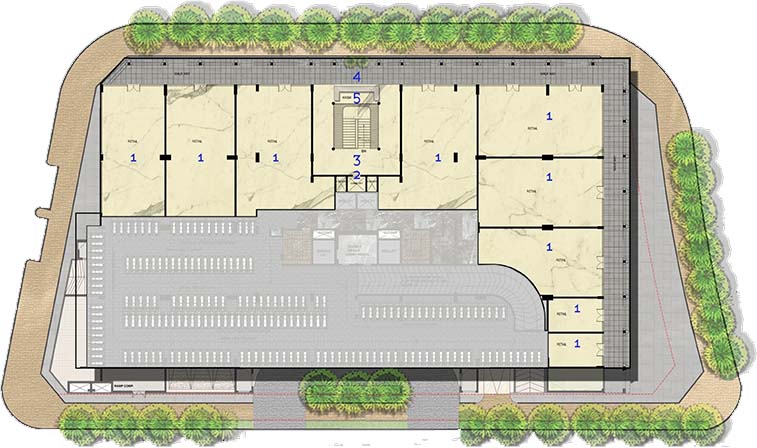 First Floor
FIRST FLOOR PLAN 1. Commercial Space 2. Elevator to GF 3. Staircase and Elevator Lobby 4. Corridor 5. Kiosk
Property Reviews
You need to
login

in order to post a review