Luxury properties
available in the Market
Regardless of whether you're currently in the market for a new house, you can find the best luxury homes for sale in the Maldives. Find your perfect investment property. Choose from a wide range of luxury properties.
Contact Apollo Holdings - 3320065
Best Locations available in the Maldives
Highlight the best of your properties by using the List Category shortcode. You can list categories, types, cities, areas and states of your choice.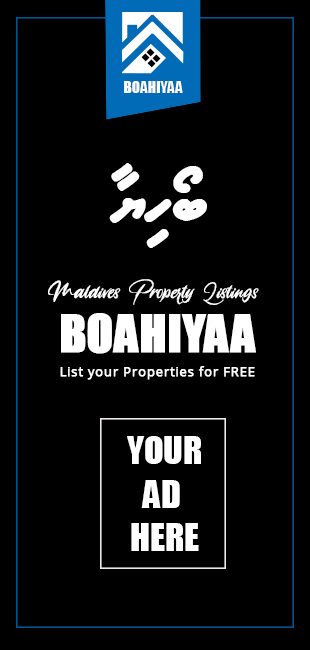 Luxury properties at affordable Price
Find the most comprehensive resale property database, discover high-rise properties and apartments, or land for sale in the Maldives.
Popular Listings in the Market
Prime Beach Front Property for sale in R. Vaadhoo. 4000sqf land which has an already has a
[more]
Prime Beach Front Property for sale in R. Vaadhoo. 4000sqf land which has an already has a livable area built of 42
[more]
MVR 45,000
2000 square feet warehouse space for rent in Galolhu. (Two storeys available) Garage-acces
[more]
2000 square feet warehouse space for rent in Galolhu. (Two storeys available) Garage-access. MVR 45,000 per floor,
[more]
MVR 20,000
Apartment available for rent from 1st of February 2021 – 3 rooms with attached bathr
[more]
Apartment available for rent from 1st of February 2021 – 3 rooms with attached bathrooms, 9th floor – V
[more]
MVR 15,000
We are selling all the products for 2,00,000 (Two lakh only) This includes (computer syste
[more]
We are selling all the products for 2,00,000 (Two lakh only) This includes (computer systems, card machine, 2 fridg
[more]