Gulhifalhu industrial village project will begin after leasing out all land plots
Gulhifalhu Investments Ltd. says it will start developing the island of Gulhifalhu, located between Thilafushi and Villimale', as an industrial village only after leasing out all the land plots there.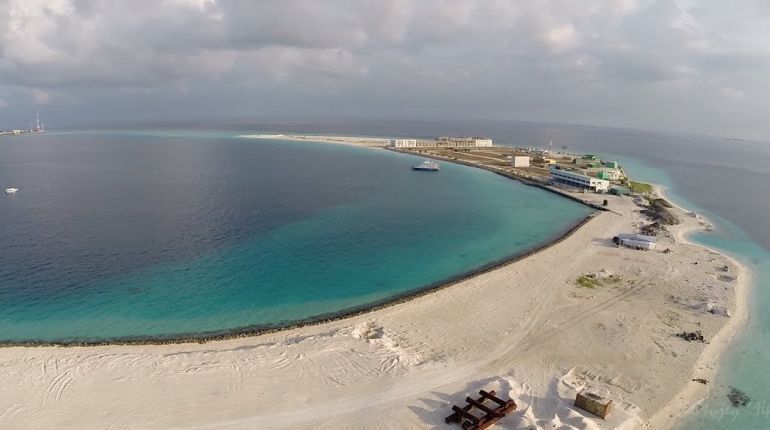 Answering a question posed by VNews, Gulhifalhu Investments' Managing Director Abdulla Fazeel said 70 percent of the land has already been leased out, but it was undecided about how the rest of the land will be leased out. Fazeel said once all the land plots are leased out, work on developing the reclaimed island into an industrial village will begin as per government's plan.
Nasheed Administration had developed the island with the intention of populating part of it. Therefore, housing units had been constructed and some had even paid the acquisition cost. However, the current government has decided to convert the entire island into an industrial village, giving the assurance that those who have purchased housing units there will be compensated by providing flats in Hulhumale'. The government has even hand over flat acquisition guarantee documents to them.
When asked about the housing units in Gulhifalhu, Fazeel said the units will be converted into labor quarters.
He said that Gulhifalhu Investment is not responsible for those who have purchased housing units in the island and that the housing ministry is handling the issue. But he said the company will continue to monitor the situation and push to speed up the flat acquisition process for them.
He further said that about MVR 37 million had been spent on the housing units and added that the island will be developed to ensure that the state reaps maximum benefit.
Gulhifalhu Investment Limited was corporatized on April 2010, with the objective of reclaiming and developing the island as an industrial hub to cater to the needs of the industries in the Greater Male' Region.
Source: vnews.mv