Land Reclamation and Dredging almost finished at Himmafushi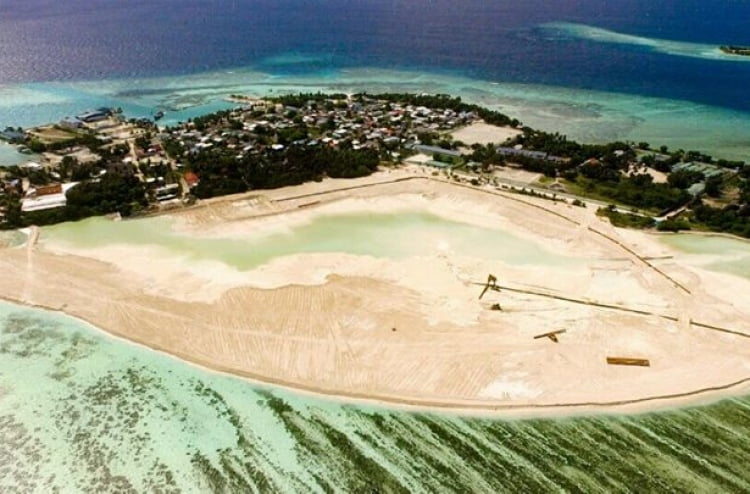 Land reclamation and dredging is almost finished on the south side lagoon in Himmafushi according to island council. This land is estimated to be 21.7 Hectare.
The reclamation project was started on this month 4th by Van Oord Dredging and marine Contractors. Total of 130 million MVR is spent for land reclamation and revetment
Himmafushi vice councilor Ahmed Shiraj stated that 95% of work has been already finished now, And hopefully the project would finish in these few days.
The government has decided to use this land for housing development.
Source: mihaaru.com