Multi-Storey buildings to be constructed in Industrial Village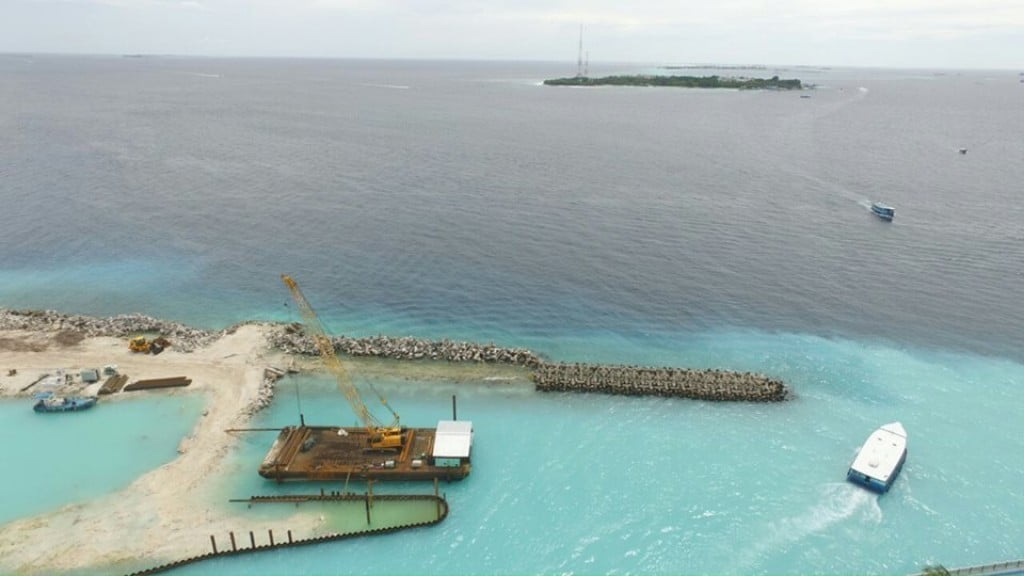 Housing Ministry said the Ministry had no intention of allowing private developers to construct building in the Industrial Village. The Ministry said land from the Village will be leased after constructing multi-storey buildings.
Housing Minister Dr. Mohamed Muizz said multi-storey buildings will be constructed in the area. He said that priority will be given to workshops using chemical and sprays, deemed as health hazards.
The Industrial Village is one of the core projects initiate by Housing Ministry and is scheduled to be completed by the 26th of this month. The total area of the Village is 6.9 hectares and the area was reclaimed in a period of three days. Once fully completed, all workshops using chemicals, warehouses, godowns and waste management systems for Male' city will be shifted to the Village.
The Village is a MVR 159 million project. Housing Ministry said that the Ministry will be able to recover the investment in a period of four years, by leasing the area.
No formal guidelines on leasing land had not been publicized yet.
Source: avas.mv