Rainbow Constructions Developing 145 Mix Housing units in Hulhumale'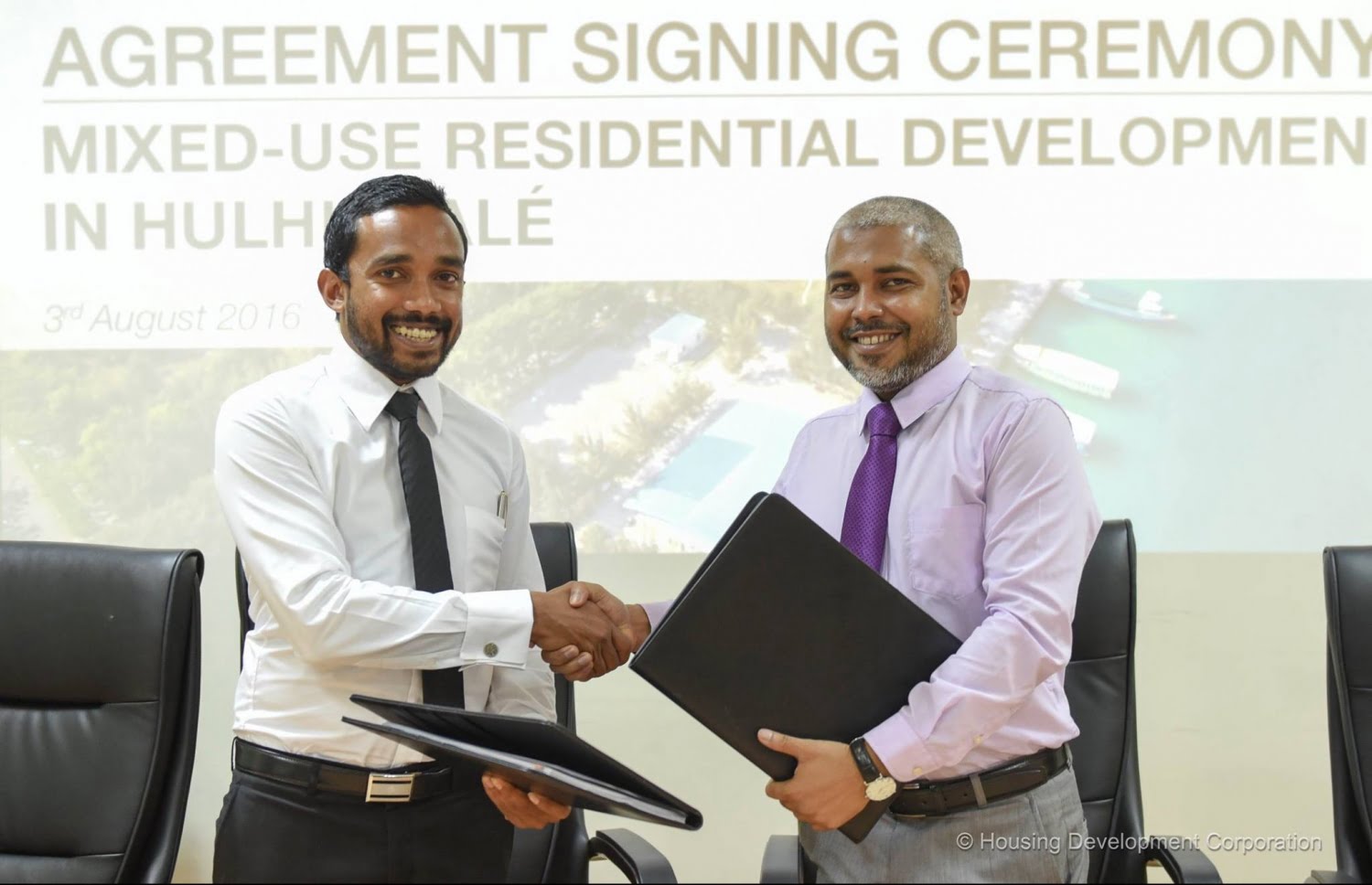 Housing Development Corporation (HDC) hands over the development of 145 Mixed use Residential units to Rainbow Construction today.
HDC stated 'Today we have signed the agreement with Director of Rainbow Construction Mazin Ibrahim Rafeeq and Managing Director of Housing Development Corporation Mohamed Simon. Also these apartments are estimated to be finished within 2 Years and 2 Months time'.
Rainbow Constructions director Mazin said 'The two tower building is located near the ferry terminal with seaview, first two floors would consists with shops and parking space. Also a gym, playground, daycare centre and swimming pool on each tower'.
Its planned to start booking Within few months according to Mazin.
For more information please call: 334 0420
Source: mihaaru.com