Housing Development Corporation – Upcoming Residential Developments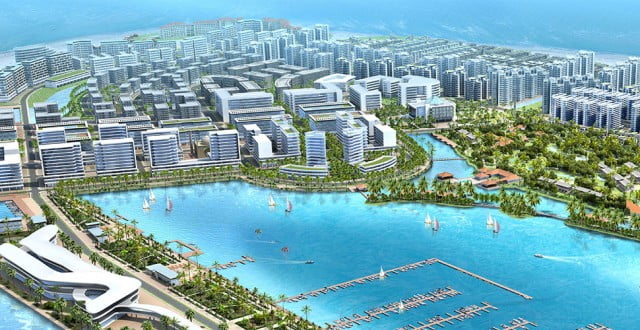 With the residential neighborhoods of Hulhumalé Phase I nearing completion, a number of residential units (plots, flats and row houses) have been allocated to the public. In addition to the social housing schemes, HDC has been working with various developers to provide different types of residential units. The following are the ongoing residential development projects in Hulhumale' Phase I:
Apartment Complex Development Project:
In order to encourage private developers to undertake the development and sale of apartment complexes, HDC awarded the contract to 5 parties. The marketing and sale of apartments developed under this project will be carried out by the respective developers. The 5 developers are:
a) Lexon Pvt. Ltd.
b) Damas Company Pvt. Ltd.
c) Rainbow Investment Pvt. Ltd.
d) Moahsh Enterprise Pvt/ Ltd.
e) Ensis Fisheries Pvt. Ltd.
Development and Sale of Mixed-use residential units and row house units:
This is a pilot project by HDC to provide local developers the opportunity to develop and sell different types of residential units. The developers have the option to pre-sale the residential units and also provide end-user financing packages through established local banks. Marketing and sale of units are carried out by the respective developers and the following are the developers and the type of development:
a) Amin Buildware Pvt. Ltd. – apartments.
b) Amin Construction Pvt. Ltd – Apartments.
c) Rainbow Construction Pvt. Ltd. – Row Houses.
d) The WIZ Co – Row Houses.
This is part of the 1,500 housing project undertaken by the Chinese government across different regions of Maldives. The development of 704 housing units in Hulhumalé has been awarded to CMEC. The project is implemented by the Ministry of Housing and Infrastructure.
Allocation of plots under Veshifahi Malé project:
HDC has commenced signing agreements with the people who were selected for the plots under the Government's "Veshifahi Malé" project.
Source: hdc.com.mv