BML to provide home loans to pensioners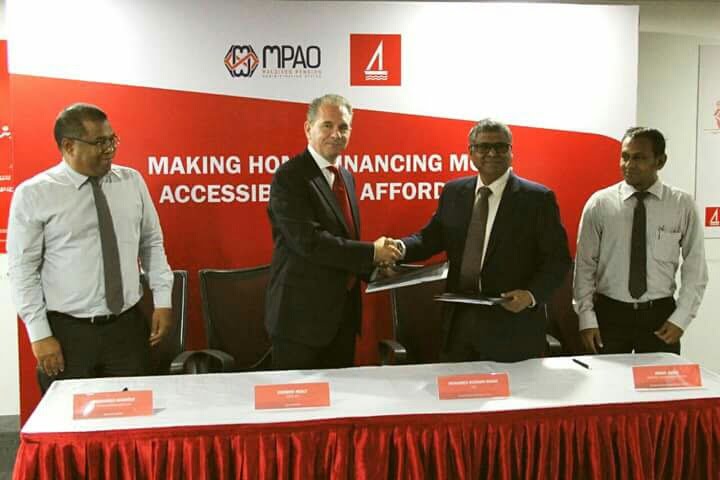 Bank of Maldives has signed an agreement with the Maldives Pension Administration Office (MPAO) to accept retirement savings as equity for home loans. This will pave the way to make home finance more accessible and more affordable for Maldivian individuals and families who, until now, have found it difficult to meet the initial equity down payment required.
BML Home Loan applicants will now be able to use funds accumulated in their Retirement Savings Account (RSA) to meet the required 20% equity contribution. These funds will be collateralize and held by MPAO for the duration of the loan. If the amount available is not sufficient, applicants can top it up through their own contribution. Families will have the option of pooling together their RSAs when applying for a Home Loan.
Commenting on this scheme, BML CEO and Managing Director Andrew Healy said "One of the biggest obstacles home buyers face is not having enough savings to meet the required equity contribution and today's initiative with MPAO represents a sensible solution. Rather than waiting for their retirement savings account to mature, people will be able to use their pension funds to help buy a home through being able to make that all important down payment."
Andrew continued "You will be aware that earlier this year we reduced our interest rates for home loans by 2%. And with this new initiative, home ownership is now more accessible and borrowing costs are lower than they have ever been."
Additional information on this new initiative and loan application forms can be obtained from the Bank's website www.bankofmaldives.com.mv or from any branch.
Information is also available from MPAO at www.pension.gov.mv.
Source: Bank of Maldives